Rhode Island's
Secretary of State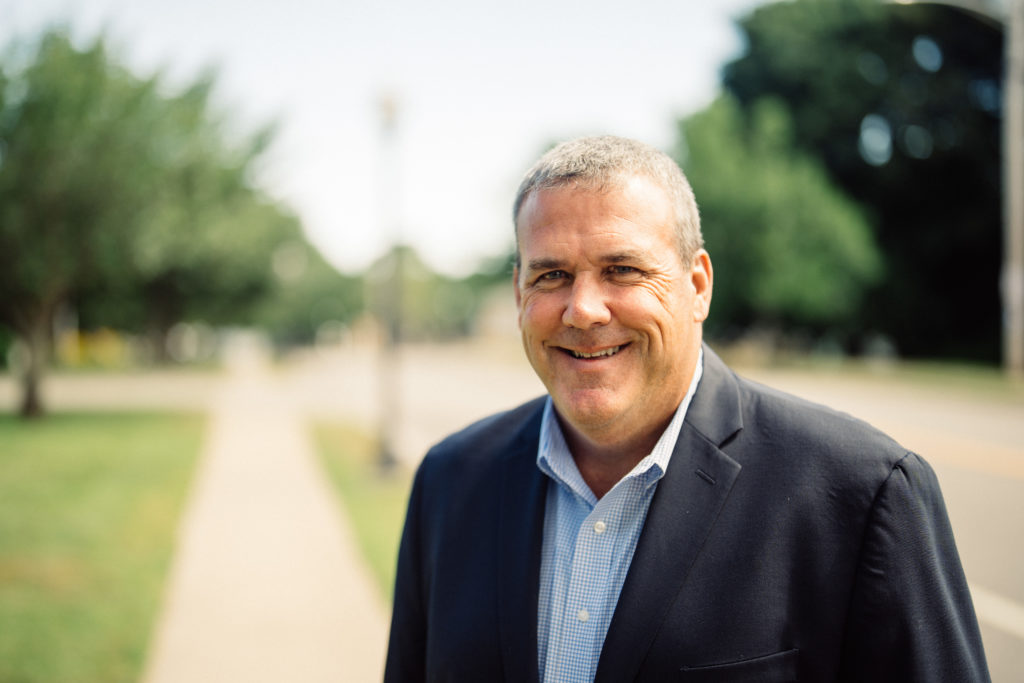 Gregg is a Townie through and through, a proud lifelong resident of East Providence. He is married to his highschool sweetheart, Lee (Smith). Together they have two (now adult) daughters, Tess and Megan. Born on Oct. 28, 1966, Amore graduated from East Providence High School in 1984 before continuing his education at Providence College, where he earned a bachelor's degree in history in 1988. In 2010, he earned a master's degree in public policy from New England College.
Gregg taught Advanced Placement United States History and United States Civics and Government courses at East Providence High School for twenty seven years and is a fixture in the hallways at East Providence High School. In 2008, Amore was recognized as the Rhode Island History Teacher of the Year by the Daughters of the American Revolution. He was instrumental in the process to build and finance the new East Providence High School which opened its doors in September of 2021.
He currently works as the East Providence School District Athletic Administrator and is well-known across the athletic fields, hockey rinks and gymnasiums from Westerly to Woonsocket. He is credited with significantly expanding East Providence's Unified Sports/Special Olympics programs during his tenure. Gregg has enjoyed a rewarding high school and college coaching career in both hockey and baseball, including serving as head baseball coach at La Salle Academy, East Providence High School, and the United States Naval Academy Prep School in Newport. He led the Townies to a hockey championship in 2005 and was an assistant baseball coach at Providence College where he also played as a member of the Friars team in the 1980s.
Committed to public service, Gregg ran for State Representative in 2012 and has served the residents of East Providence with distinction for the past ten years. During his time in office he has served as a Deputy Majority Leader, chairman of the House Committee on Small Business, chairman of the House Finance Subcommittee on Education and second vice chair of the House Committee on Education. He has also served as a member of the House Committee on Finance, House Committee on Municipal Government, and the House Committee on Innovation, Internet and Technology. He is widely credited with advancing the House of Representatives' education agenda which has included key education reform legislation related to curriculum and site based management. He has championed efforts to significantly increase English Language Learner categorical funding, school construction initiatives, and making college more affordable for Rhode Islanders.  He was recently honored by the Rhode Island School Superintendents' Association with the 2021 Paul Crowley Award for his commitment to public education.
In 2021, Representative Amore cosponsored the law which requires students to demonstrate proficiency in civics education before high school graduation, earning him recognition from the League of Women Voters, who awarded him their Civic Engagement Award. In 2021 and 2022 Gregg called for the passage of the Let RI Vote Act – a bill that would expand access to the ballot by giving people options for casting their ballot in a way that works for them. These provisions increased voter participation with 2020 setting a record for voter turnout when voters safely and securely used proven methods of casting a ballot. The Let RI Vote Act passed in 2022. Additionally, Amore has been twice selected as the Mothers Against Drunk Driving – RI Legislator of the Year and earned a place in the American Cancer Society's "Cancer Caucus" for his sponsorship and advocacy on behalf of legislation passed in 2013 that required health insurance providers to cover oral chemotherapy.
Gregg continues to be involved in his community. He serves on the Board of Directors for the East Providence Mohawks Youth Organization and the Friends of Townie Athletics Organization. He is a member of the RI Historical Society, East Providence Democratic City Committee and East Providence High School Hall of Fame Committee. He previously served on the Board of Directors for the East Providence Education Association.